Pocket Watch Care & Maintenance
A pocket watch is not just your average accessory, it's a thoughtful gift for a loved one; your favourite timekeeping piece; a family heirloom; an investment. This means that it should be treasured and looked after to ensure it's proper keeping over time. Cleaning and maintaining your pocket watch isn't costly or difficult, but you should follow a few simple techniques to keep it running and looking as it should.
Clean the outside of the pocket watch with a microfiber cloth - don't use cleaners or water as these can damage the surface and internals.
Mechanical pocket watches should be wound every day. Take care not to over wind as this can damage the internal mechanisms.
Carry open face pocket watches with the dial facing inwards. This will protect the crystal from being damaged in your pocket.
Never keep your pocket watch in the same pocket as other items such as keys or coins which could damage your watch.
Pocket watches with covers should be treated respectfully. Never force the cover open or try to open it further than it should. Damage can occur to the hinge or spring alignment and this could cause the cover not to close properly.
Pocket watches should be stored when not worn. Pouches or boxes are suitable for keeping a pocket watch safe. Alternatively a pocket watch stand is a nice way to display a pocket watch when it is not in use.
Keep your pocket watch away from perfumes and deodorants as these can damage the casing. Leave your pocket watch until last when getting ready.
Make sure your pocket watch is secure in a buttonhole, trousers or belt using a pocket watch chain. This will avoid you dropping and damaging the pocket watch.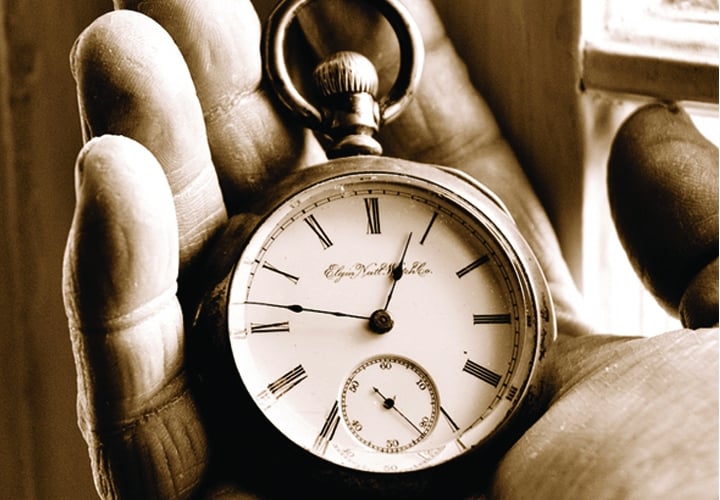 Back To Top