Mount Royal
Mount Royal pocket watches made the cut for us as they offer an affordable and stylish pocket watch without breaking the bank with a keen eye on quality and certainly give you bang for your buck. Mount Royal open face pocket watches are simple yet elegant and offer space for engraving on the reverse making them an ideal gift for a wedding or any memorable occasion and are available in gold, rose gold and silver.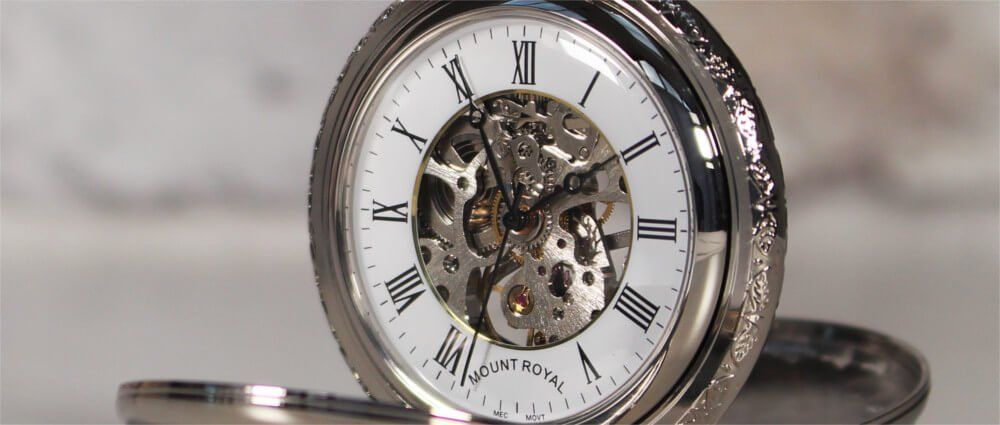 Free INTERNATIONAL delivery
All orders are despatched via DHL we will require a signature upon delivery. We aim to dispatch orders within 24 working hours.
FIND OUT MORE >
Free bespoke engraving
Why not add an engraving to your pocket watch to make a gift or occasion extra special, guaranteed to be cherished by the recipient for years to come.
FIND OUT MORE >
Free cleaning cloth
All pocket watches come with a free micro fibre cleaning cloth to help keep your pocket watch as prestine as the day you received it.
FIND OUT MORE >
Back To Top